South Houston Security Gates
One of the major investments a residential or commercial property owner should make is to get the right security gates for their property. Security gates work hand-in-hand with the fencing they selected to keep the property safe and also increase its appeal and value. However, finding the right security gates can be challenging because of the various options available and what the property truly needs.
Houston Fence Company has experienced South Houston security gate experts who can identify the best type of security gates for your property and get them installed as efficiently as possible. We use industry-grade security gates for our projects because we want our clients to not have worries about their gates' integrity and functionality. We are also proud to deliver personalized customer service to our clients and prove that we are the best team for the job.
Call Houston Fence Company at (832) 793-6134 for your Free Consultation with a South Houston Security Gates expert!
Residential Security Gates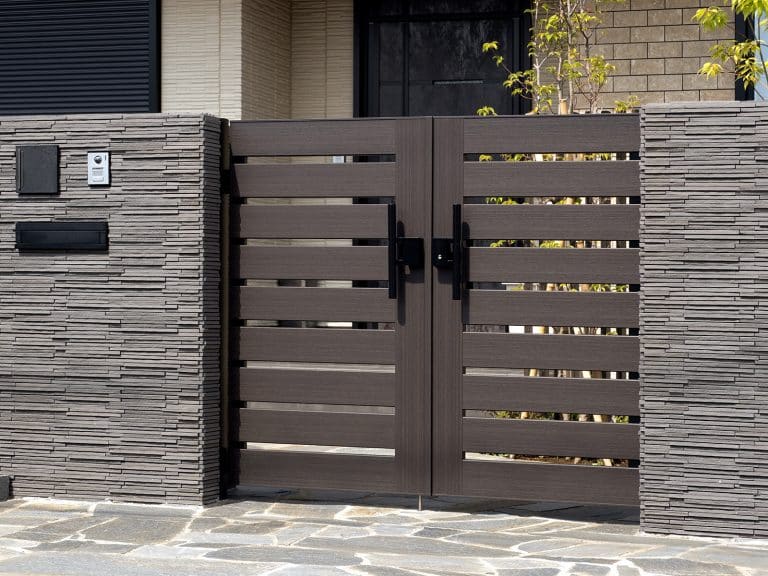 Most homes in South Houston come with security gates for added security, even those living in housing complexes and residential communities. Some even take it a step further and get personalized security gates that match the property's theme and style.
For these South Houston security gates, Houston Fence Company will consider your location, gate requirements, and property's theme when picking the best residential gate for your request. We can use traditional security gates or an automatic gate if you are looking for a gate that can be opened and closed automatically or remotely. We can also add gates for other areas in your home, such as the garden or the pool area.
Commercial Security Gates
For commercial properties, it is crucial that security is at the forefront when looking for security gates because of the investment it needs to protect. It must also be convenient to use for everyone to use, especially during security checks and deliveries.
Houston Fence Company can install security gates with advanced features that will make it easier for people to pass through and keep the commercial property safe. Features such as security scanners, automated gate operators, identification checkers, and backup security are some of the features we can install in your commercial gates. We will handle the electrical wiring for you and even build a backup power system in case there is an electrical blackout that will render these gate features unusable.
Full-Service Security Gate Contractor
With the variety of security gates available for your property, getting an expert contractor is key to making the process less stressful and getting gates that are reliable. An expert contractor will also guarantee that the gates work well with the fences installed in the property and have all the features you need to keep the property safe.
At Houston Fence Company, you are guaranteed to get South Houston security gates that tick all your requirements and match the style of your fences. When you reach out to us, we will sit down with you to know your requirements and even visit your location to see what kind of security gates will work best. Even if you are on a budget, we will install premium security gates in your property because, for us, we want you to feel safe in your property and get gates that match your property's personality and style.
We are also ready to take on custom gate design requests and even match your security gates with fences, which we can also install for you. Let our team know what you need, and we'll get to planning your request.
Free Consultation Today
Without security gates in your residential or commercial property, a gap will be left in your property's defenses even if you have fences. It will also disable you from completing the look you want people to see when they pass by or enter your property. With our South Houston, TX fencing company on the case, you will be able to get security gates that will complete your property image and keep everyone inside safe.
To know what options you have available for your residential or commercial property, contact us through our hotline and avail yourself of our free consultation service. One of our gate experts will be available to breeze you through the options, answer all your questions, and get you started in availing yourself of our services. We look forward to hearing from you soon.
Call Houston Fence Company at (832) 793-6134 for your Free Consultation with a South Houston Security Gates expert!