Barker Residential Fences
One effective way to establish a great first impression of any home is to build attractive and stable fences around your premises. Aside from beautifying your house, they also send the message that the property is well-protected and private.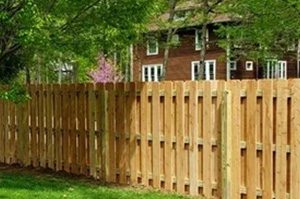 With the wide range of different types of residential units, fences can also vary from one type to another. From the height of the spikes to the material used, the kind of fence that you can use on a residential property largely depends on the unit itself. If you want to ensure that you are choosing the best option, get the help of experts.
No matter what type of residential property you have, whether it's a humble townhouse unit or a grand bungalow, we are here to provide you with every relevant product and service that you need to get quality fences.
From picking out the right material for your fences to installing them securely around your property, we do everything that needs to be done for the best prices you can find in the market. Witness how your friends and visitors get impressed by how homely and elegant your home will look after we install amazing Barker residential fences around it.
Call Houston Fence Company today at (832) 793-6134 for your Free Consultation with a Barker Residential Fence specialist!
Types of Residential Fences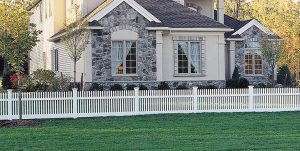 There is a perfect specific type of fence for every unique kind of residential property. Here are some of the most common fence types available for residential use:
Wood
Wooden fences are a classic choice for any purpose you have with fences, whether it's to provide security around your house or just add a level of aesthetics. They are available in many different designs, from chic and elegant to traditional and strong.
Wood, being vulnerable to damage from moisture and insects, is known to require proper maintenance in the long with which our experts can help you.
Aluminum
When it comes to residential properties, aluminum fences are a popular choice. They are very durable and not very expensive. They also require a lot less maintenance compared with other materials like wood. To preserve them in the long run, they only need to be repainted. It is important to note, however, that when it comes to security, aluminum is not the best option compared to stronger materials.
Metal
For maximum security, metal is the material that you should choose. They already look strong, sending out the message that your property is well protected. You can get them at a certain height which makes climbing over them impossible. You can also add certain elements like electric currents and barbs to keep unwanted people out perfectly.
However, metal fences can offer more than just top security. They can come in a wide variety of designs that you can easily match with the exterior of your residential building. We can also make any customization requests you want.
Vinyl
If budget is a big factor in your decision-making, we recommend that you get vinyl fences. They come relatively cheaper, but this does not mean that they do not have anything to offer.
Firstly, vinyl fences are perhaps the most customizable and flexible in terms of design. They can imitate the looks of other, more expensive materials, like metal, ceramic, and wood. Plus, they are not very weak themselves. They require little maintenance, staying good as new for a long time.
We know that choosing the best fence for your residential place can be a tough decision to make, especially if you are not very familiar with the various types of fences available in the market. Fortunately, our fence experts are always ready to help you decide and recommend the best solutions according to your goals.d.
Benefits of Residential Fences
No matter what kind of fence type you get, you will definitely enjoy certain benefits. Here are some of them:
Privacy
Of course, the original and primary purpose of having fences around is to provide protection. This comes in many aspects, typically in the form of privacy from passersby, depending on the height and shape of your fences. Privacy and durability of the fences are major factors that people consider when buying a new residential property.
Security
Fence protection also comes in the form of security against unwanted intruders inside your residential premises. It is a no-brainer that everyone wants to be protected from criminal activity, especially if we have children, the elderly, pets, or high-value assets inside our homes. Additionally, fences can keep wild animals away from houses located in rural areas.
Property Value
Fences are not just functional amenities. They can also provide a good level of aesthetics for your house. Higher-value materials and styles for your fences can increase the value of your home. Make sure to have them well-maintained, so if you want to enter your house in the real estate market, you can expect a higher value for the property.
Throughout the process, our experts can help you understand every service that we do, from the designing and manufacturing phase to the installation part, so any adjustments that you want to make can be easily arranged. Every advantage and disadvantage can be explained so you can make the right decision regarding your fences.
Call Houston Fence Company today at (832) 793-6134 for your Free Consultation with a Barker Residential Fence specialist!
Why Request Our Services?
Getting fences for your residential place only requires two primary things: industry-grade customized fences and a top-notch service provider to handle fence design, manufacturing, and installation. You can easily get both of these from Houston Fence Company.
Our highly experienced team of engineers, designers, and fence experts will be there for you throughout the entire process. We can help you be informed on the various pros and cons of every choice you're going to make about fences, from the material of the units to their layout as they are installed around your house. Rest assured that we will finish the entire project without going over and beyond the agreed-upon budget and schedule.
If you think that your preferences for your Barker residential fences are not very common or may require heavy customization, don't worry. We got you covered. Just tell us all about your ideas, and we'll make them a reality!
Free Consultation Available – Call Today!
Anyone will benefit from durable and attractive fences that surround their residential property. It is important for them to be professionally designed and installed so you can rely on their protection for many years.
Houston Fence Company is fully capable of providing everything you need to get the best-designed Barker, TX residential fences according to your personal goals and preferences.
Get the fences that you and your house deserve! Reach out to us today for the best fence products and services that you can get.
Call Houston Fence Company today at (832) 793-6134 for your Free Consultation with a Barker Residential Fences specialist!